How to run on Mac OS X
When you open the BeeRef.app bundle, and you see the following error, keep reading.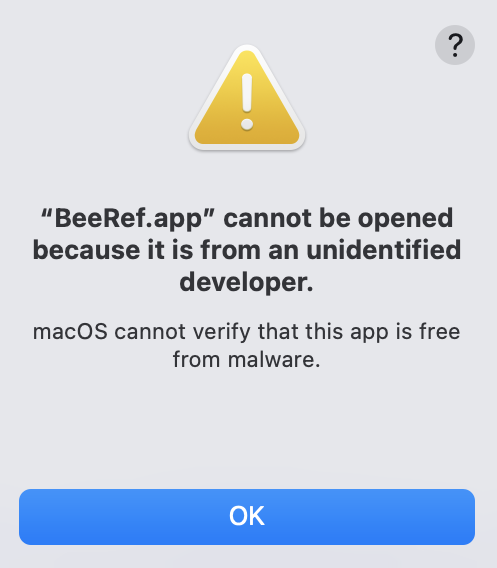 The following steps will walk you though the process that will allow you to run BeeRef:
Click OK to close the above error
Click on the Apple logo in the menu bar and select System preferences…
Go to Security & Privacy tab and select the General tab

Now you should see the text as shown on the image below:

Click Open Anyway
Go back to the location where you have BeeRef.app and double click it to run it again.

You will be greeted by the warning shown below:

Click Open and BeeRef should run
Luckily, you have to do this only once.